I had reconciled myself to the idea that the Rays were heading back to the cellar this upcoming season. My hopes dimmed with every defection. Gone now are Crawford, Pena, Bartlett, Garza, and half of the bullpen. Instead of maybe winning the division, my most optimistic wish was for the team to finish ahead of the Orioles. Little did I know that my bleak outlook was about to change.
Saturday night as I was finishing off my last beer I heard the news that almost had me doing a spit take all over my television screen. The story that caused my near eruption was that not one but two of the players that were possible mid season acquisitions for the Rays playoff run last year are close to signing with the team for the upcoming season.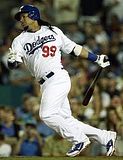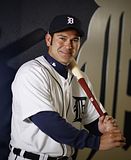 According to the report Manny Ramirez and Johnny Damon are expected to sign with Tampa Bay within a week. For me the season has gone from one of silent resignation to a year of wishful thinking. While it's true that Damon and Ramirez are over the hill, there is a chance that they both have something left in the tank.
The Rays offense left a lot to be desired last year. Manny may not be my favorite player, but he did have a higher OPS (870) than any of the Rays except Longoria. He will be the much needed upgrade at designated hitter. Damon's on base percentage was only one point lower than that of Crawford, whom he will be replacing in leftfield.
In my opinion this was a good move on the part of the management. They have brought in two very experienced hitters in an effort to boost attendance and to bridge the gap between the past and the future. And who knows, maybe make another run at a division title.